Where: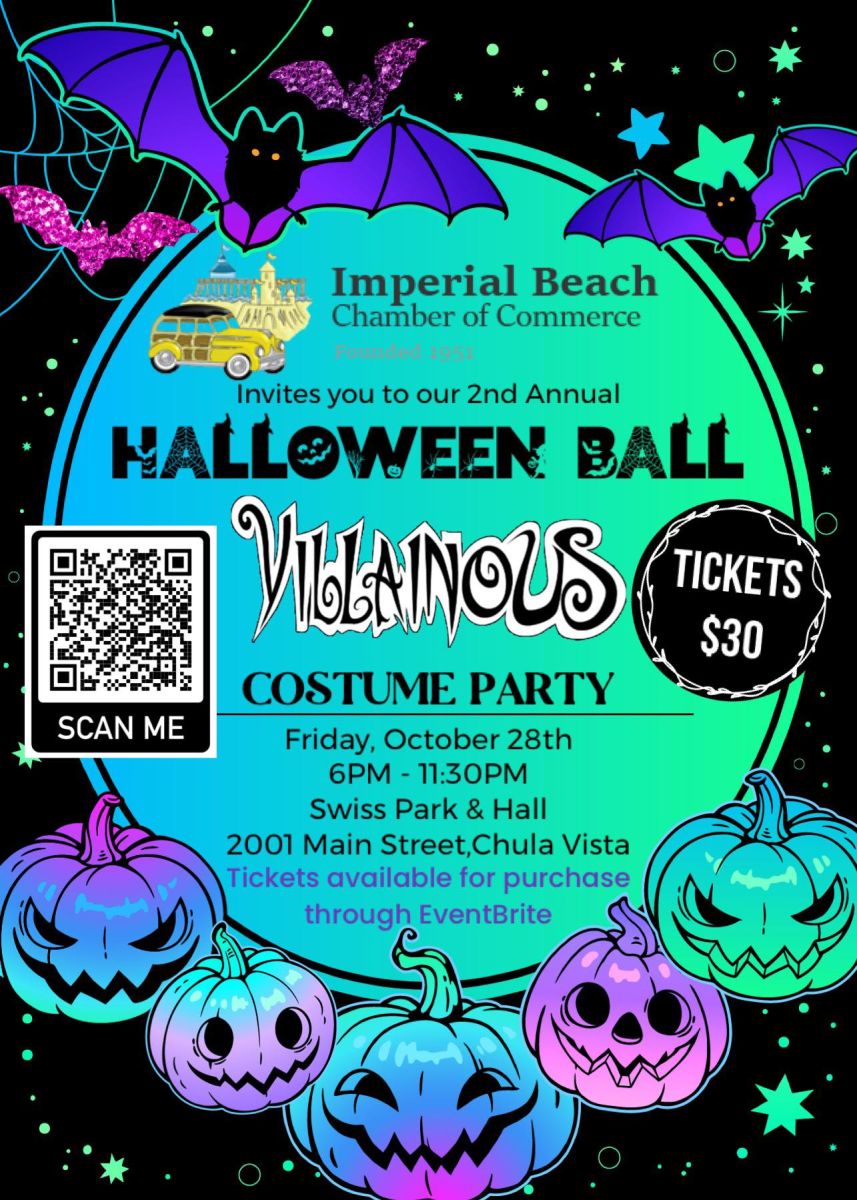 The Mixer for October 27, 2022 will be moved to Friday October 28, 2022 to the Halloween Ball. If you have been to our Mixers, you know they have all been a great networking tool, and pretty fun.
November is Dark so no mixers or breakfast meetings
December Holiday Mixer will be at Balsamico Restaurant, December 14, 2022 6pm. Looking forward to their menu for the event, and more details to follow.
Imperial Beach Chamber of Commerce hosts a bimonthly Mixer February, April, June, August, and October of each year on the fourth Thursday. 5pm to 7pm or later depending on host. We work with local chamber member/businesses who would like to host a Mixer at their location or grand openings as well. We have had a blast at this years Mixers. We have enjoyed fun and food at Big Kahunas, Filipi's, IB Clearwater with food by Siam, The Planke with food by Tin Fish, Please use the Contact Us on the website to reach out to the Chamber. You may also call our office 619-424-3151 for 2023 Mixer information.